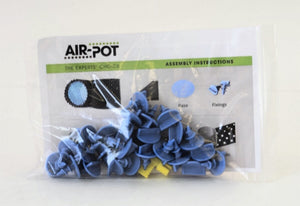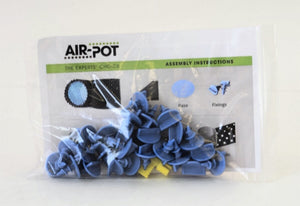 On Sale
Air-Pot Small Fixings, 25 Pack
This is a bag of 25 replacement fixings for Air-Pots. These will fit the Garden Prop Pot and the Hydro Propagation Cell. These fixings can also be used on first generation air-pot walls that used smaller cones and smaller holes.
Please see the Air-Pot Assembly Video for instructions on how to install these on your existing Air-Pots.
Please note that when you buy new Air-Pots, the necessary fixings come standard along with the container.